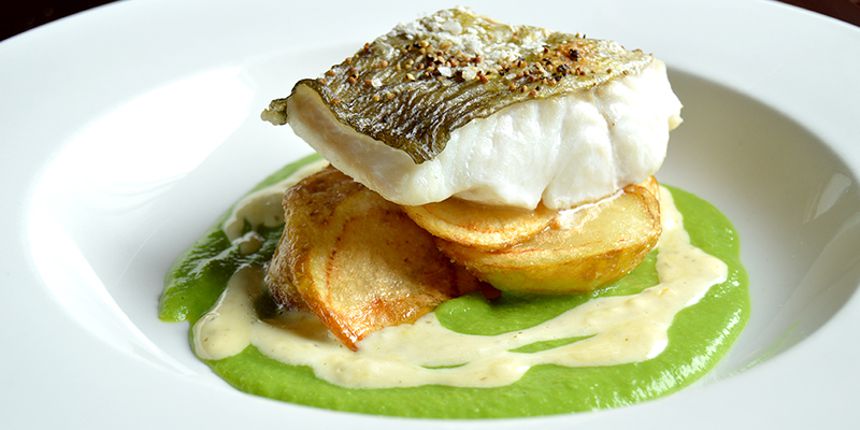 SPECIAL 16 DAY MENU
Served 12:00pm – 6:00pm
Ideal for one, or why not order a few to share? all dishes are served as and when ready.
Fritto Misto crispy battered pieces of fish with aioli and a wedge of lemon £10.50
Anchovies, olives and grissini £7.25
Pan seared Shetland scallops served in their shell with parsnip puree finished with a pulled pork and sage butter £14.50
Orkney crab served on a seaweed buttered, toasted crumpet, with caviar and finished with langoustine oil £10.95
Cullen Skink traditional smoked haddock, leek, potato and cream soup £6.50
Plate of bread with aioli and seaweed butter £4.00
Smoked mackerel salad with orange, fennel, olives and pine nuts £8.25
Crostini slate a trio of crostini as follows : chicken liver pate with gherkin, goats cheese with caramelised red onion chutney, speck, king prawn, chilli and honey £9.75
Glazed Highland Hot Smoked Salmon omelette £9.95
Cod 'n' baby prawn crocchette with warm tartar sauce and samphire £9.25
Buffalo mozzarella, pear and parma ham with pesto dressing and barrel aged balsamic £7.50
Bagel topped with cream cheese, highland smoked salmon, capers and rocket finished with a drizzle of lemon olive oil £7.25
King prawns tossed in a garlic, chilli and lemon butter served with Mediterranean cous cous £8.50
Brunch bruschetta crushed avocado, crispy pancetta and soft poached egg served on chargrilled sour dough bread £5.25
Eggs Arnold Bennett a classic smoked haddock omelette finished with hollandaise and parmesan cheese £8.95

OYSTERS MENU
Our oysters are pacific oysters and are supplied by from the Caledonian Oyster Company.
Served natural …
We shuck and serve in their shell on coarse sea salt with a fresh lemon wedge and dipping sauce of your choice. Additional dipping sauce £1.50 each
One .. £3.00 | Three ..£9.00 | Six …£18.00 | Twelve…£36.00
CAVIAR SHALLOT 'n' RED WINE VINAIGRETTE CHILLI, LIME AND ISLE OF HARRIS GIN MIGNONETTE white wine, sunflower oil, coarse black pepper and finely chopped spring onion
Cooked …
We shuck and shell our oysters and cook them in a tempura batter before replacing them in their shell to serve along with a soy, chilli and spring onion dipping sauce.
One  £3.20 | Three  £9.20 | Six  £18.20 | Twelve £36.20

MUSSELS MENU
Steamed Isle of Lewis mussels cooked in one of five styles and served with chunky bread
MARINIERE – white wine, garlic, shallots and cream VENETIAN – white wine, tomato, basil and saffron ISLAY – cream and a good splash of Islay malt THAI – green curry with coconut milk MOUCLADE – cream, white wine, shallots and mild curry powder
£9.95 as a starter | £16.95 as a main Add a portion of French fries, seaweed fries or sweet potato fries £4.50

DESSERTS
Affogato vanilla ice cream with a single espresso and a shot of amaretto
My better half's pavlova with Chantilly cream, caramelised banana, salted caramel sauce and pecan nuts
Warm apple cake with vanilla ice cream and warm toffee sauce
Spiced rum crème brûlée with caramelised pineapple and mango sorbet
All desserts £6.95
Chef's Roast Coffee
"How do I take my coffee? Seriously – very seriously" Alfie
We are very fortunate to have a coffee created and blended especially for us by Inverness Coffee Roasting Company – Chef's Roast – which can create any style of coffee you wish.
£2.60

CHEESE SLATE
Trio of Scottish cheese: Dunsyre blue, Clava brie and Isle of Mull cheddar served with celery, grapes, chutney and crackers
£9.25

SOFT OPTIONS
As you are probably aware, due to Scottish Government guidelines we are unable to serve alcohol indoors. However, we do have an outside undercover terrace for anyone wishing to enjoy these delights!
So here are our soft options…
Coke / Coke Zero
Iron Bru
Selection of fruit juices
Sanpellegrino – aranciata or limonata
Still or sparkling mineral waters

MOCKTAILS
Apple and Cranberry Spritz apple juice, cranberry juice and lemonade served over ice with apple, orange and a fresh raspberry
Grapefruit Ginger Spritz grapefruit juice, ginger ale and splash of soda served over ice with pink grapefruit and mint
Italian Earl chilled Earl Grey tea, soda and a slice of orange and lemon
Pineapple and Lime mocktail pineapple juice, lime juice and Fevertree Tonic served over ice with a wedge of fresh lime
All Mocktails £5.25
We use biodegradable straws and decomposable wood stirrers for our Mocktails