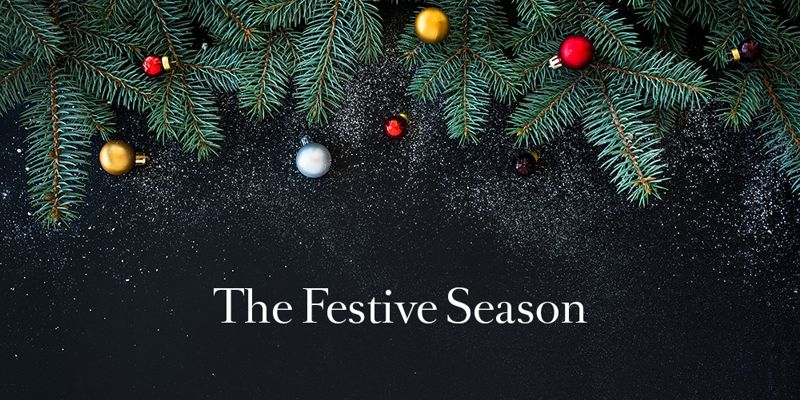 £36.50 per person
This menu has been created for groups of 6 or more that pre book and is available from 30th November through to 30th December 2021.
A £10 deposit per person is required to secure the booking. This deposit is refundable more than 24hrs notification of cancellation is given

TO START
Crostini Slate
a trio of Crostini as follows:
* chicken liver pâté laced with malt whisky topped with cranberry sauce *
* goats cheese with caramelised red onion chutney *
* speck, king prawn, runny honey and chilli *
Seafood Antipasto Salad
steamed Shetland mussels, clams, king prawns and crab with heritage tomatoes, cucumber ribbons, olives, capers and rocket. Drizzled with a light lemon oil and served with a grossini.
Burrata, with Parma ham, Rocket and Purple Fig
drizzled with x.v.o.o and aged balsamic
Cream of Parsnip Soup
finished with truffle oil

TO FOLLOW
Pan roasted fillet of North Sea Cod
parsnip purée, roast potatoes, sautéed brussel sprouts and a sausage stuffing. Finished with a sage butter
Grilled fillet of Sea Bass
with a confit of winter greens, baby prawns and crispy potato gnocchi. Topped with a West Coast langoustine
Beef and Wild Mushroom Stroganoff
with root mash and crispy rocket
Caponata Rigatoni
aubergine, courgette, red onions, black olives, capers and mixed peppers tossed in a rich tomato sauce.

TO FINISH
Festive Bread 'n' Butter Pudding
with clotted cream
Festive Affogato
rum 'n' raisin ice cream served with a single espresso and a shot of P.X. (dairy-free ice cream also available on request)
Cheese Slate
A quartet of fine Scottish cheeses; Morangie Brie, Strathdon Blue, Campbeltown Applewood Smoked Cheddar and Orkney Cheddar served with honey, walnuts and oatcakes
My Better Half's Pavlova
with caramelised banana and a baileys cream